SUNDAY, JUNE 18TH, 2023 AT 2:30 P.M.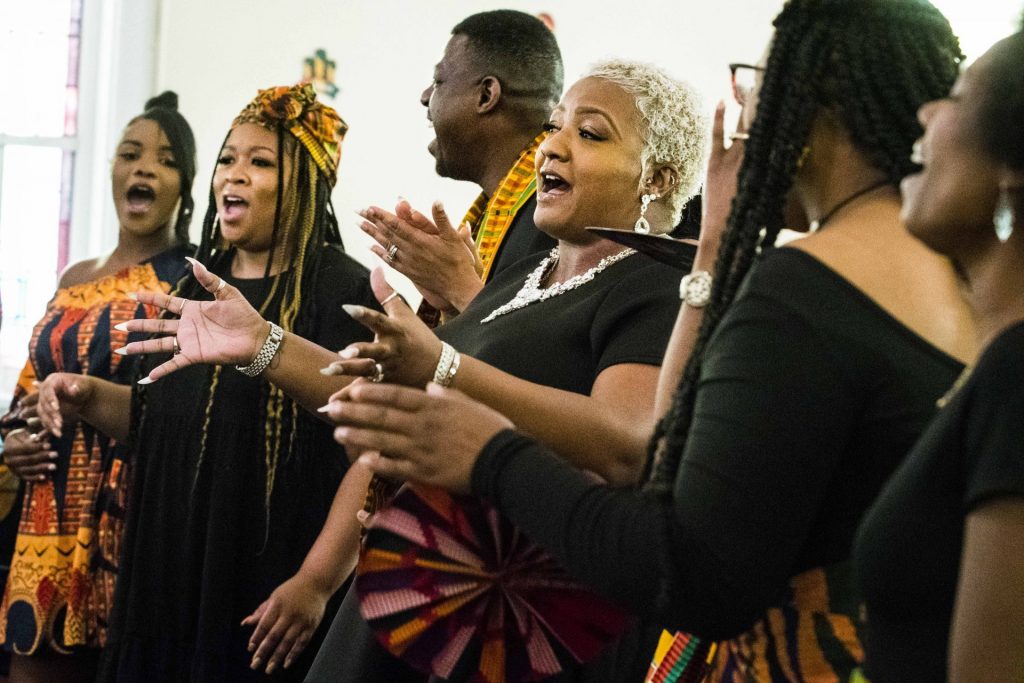 This year we are requesting singers from all the churches in the entire Tri-State Area. Our featured musical clinicians are Minister Malcom Speed, Minister Joseph Prince and Sister Anita Watkins-Stevens, all from the St. Louis area. They are music educators respectively, recording artists and choir directors as well.
The concert will feature songs in 4 specific genres including Classical Anthems, Spirituals, Contemporary Gospel, with original music and Old School Gospel! There will be several songs for all ages and backgrounds.
Do you want to help?
For those interested in singing or playing, please visit Join Our Choir.
---
Minister Malcolm L. Speed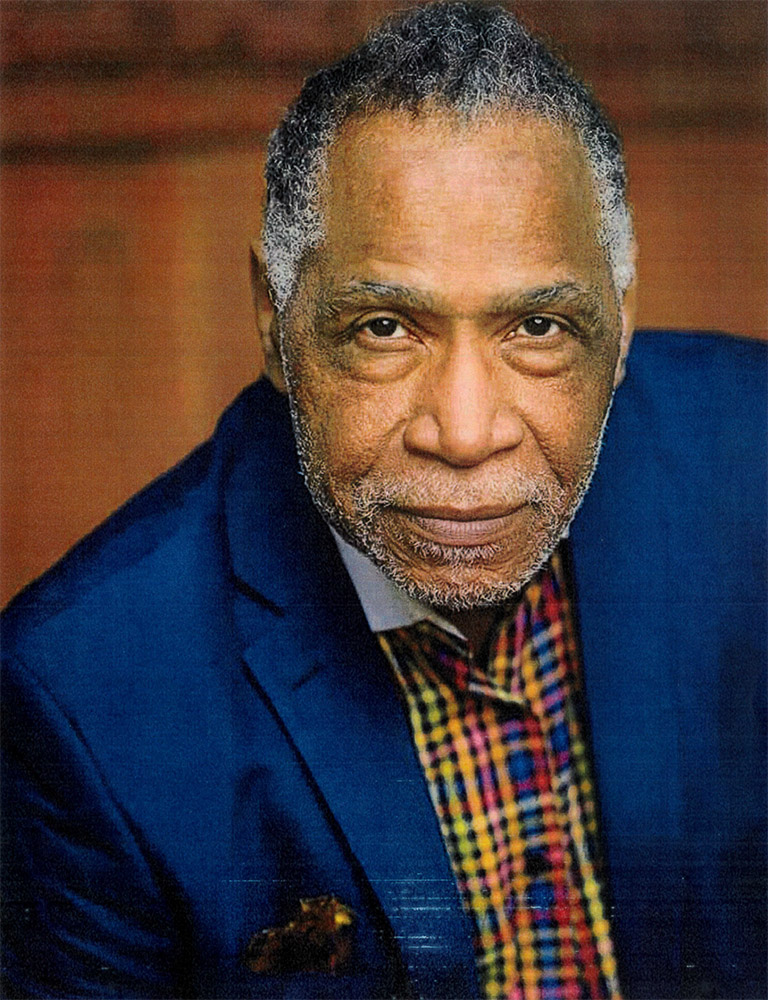 Minister Malcolm L. Speed has been writing gospel music since 1974. His most noted song is "I'm His Child." This song has been instrumental in gaining him national acclaim as a noted composer. This composition was also featured in the documentary movie, "Say Amen, Somebody," and the HBO mini-series movie "Angels In America." Then, in 2015, "I'm His Child" was featured in the next to last episode of "GLEE".
Minister Speed is the owner of Light of the World Music Company, which is a music publishing firm. He also founded True Foundation Records, Inc., a St. Louis-based gospel record company. Currently six albums have been released on that label. In 1985, he released his first solo album entitled, "Because He Loves Us So." In August 1989, he taught one of his songs, "I'm Not Here To Stay," to the Mass Choir of the Gospel Music Workshop of America, held in New Orleans, LA. The Savoy record label has since released the "Live Recording" from that convention. In August 1991, this same choir recorded "Lord, I Yield" in Salt Lake City, Utah. The Famous O'Neal Twins have also recorded many of his compositions. In September 1994, he released a youth choir project entitled, "Rejoice." In 1997, he released his second solo recording entitled, "Bless The Lord." The most recent release was in 2004, entitled "An Evening of Worship & Praise."
Malcolm is often called upon to conduct choir workshops throughout the country. His travels have taken him to Elmendorf AFB-Anchorage AK, Baltimore, Birmingham, Boston, Buffalo, Charlotte, Chicago, Cincinnati, Cleveland, Columbus, Dallas, Dayton, Denver, Detroit, Eielson AFB-Fairbanks AK, Hampton, Harrisburg, Hartford, Houston, Kansas City, Little Rock, Los Angeles, Miami, Memphis, Minneapolis, Minot AFB, New Orleans, New York, Oklahoma City, Omaha, Philadelphia, Pittsburgh, Rochester, San Antonio, San Diego, San Jose, Seattle, Tampa, Toledo, Tyler, Washington D. C., and many others. In January 1993, he provided the music ministry for the first African-American Catholic Retreat, held in Glenview, Illinois and returned in January 1994 to minister in music. He also did a workshop aboard the cruise ship Seabreeze in July 1994 as it cruised the Western Caribbean. Recently in April 1998 he conducted his 2nd gospel music workshop for the Air Force Chapel in Izmir, Turkey. In January 1999 he was called upon to sing and direct selections for the praise service held prior to the Papal Mass in St. Louis. Later that same year he accompanied a group from St. Alphonsus "ROCK" Catholic Church on an 11-day tour of Rio de Janeiro and Salvador Bahia, Brazil.
Malcolm serves as the Minister of Music of "The Voices of Praise Choir" at St. Alphonsus "ROCK" Catholic Church.-Malcolm also functions faithfully as a member of The Gospel Music Workshop of America, The National Convention of Gospel Choirs and Choruses, the Hampton University Mass Choir, and the James Lyke Mass Choir.
When not rehearsing, performing for civic groups, and doing workshops you can usually find him at home relaxing and surfing the web. He has been called upon by a number of musicians to transcribe (score) and/or typeset their compositions. Among his many clients have been Dr. Doris Jones Wilson, Anita Watkins-Stevens, Carol Antrom, Daniel Cason-II, A. Jeffrey LaValley, Glenn Burleigh, Gerrye G411agher, Rolifid Gunn, Lillian Campbell, Kirk Franklin, Joseph Price, Dello Thedford, Darius-Brooks; and-the-Savoy Record Company.
---
Minister Joseph Price
A tenured, talented and respected inspirational pianist…
A singer, songwriter and producer in the gospel music business…
A master teacher and conductor…
Minister Joseph Price was born in St. Louis, Missouri where he currently resides and is the second son of 21 children. He attributes his in-depth training and influence in church music to his grandmother, Blanch Price Mills.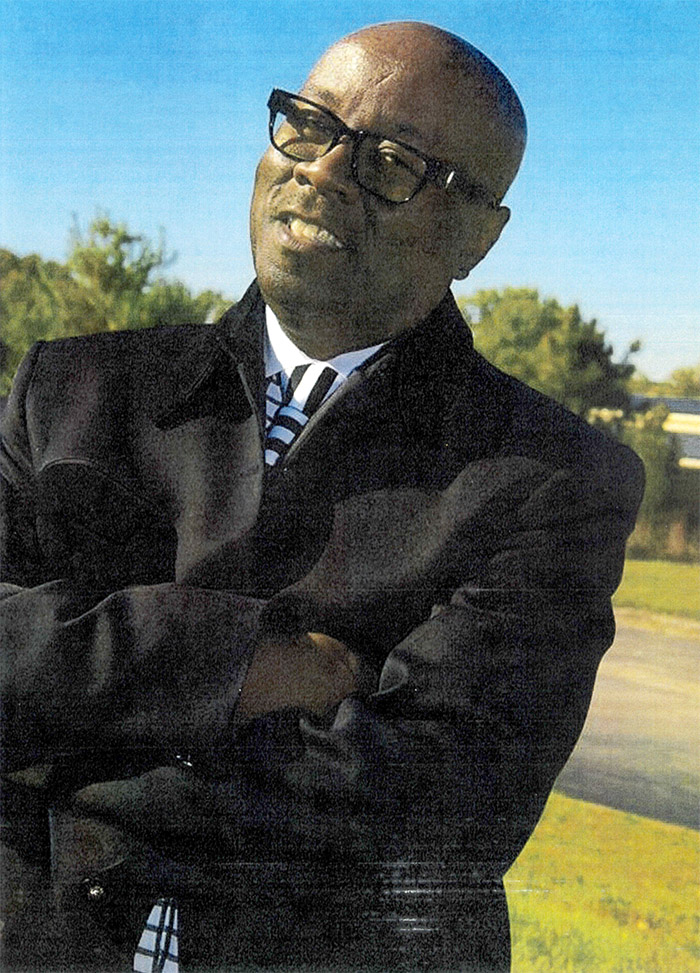 Currently, he serves as Minister of Music at the Prince of Peace Church in Berkeley, Missouri but Joseph has ministered his entire life serving in church music leadership roles throughout the nation for the past 50+ years. He is also a full-time music teacher and proprietor of J.P. Music, a school for aspiring musicians and vocalists. He is a professional consultant and vocal coach for many religious organizations throughout the metropolitan area and country. Well known throughout the gospel recording industry for his powerful vocal abilities, Joseph has a genuine love for the traditional sounds of the church but came to appreciate the uprising contemporary form of gospel music as well.
Being gifted to play the piano at the age of eight, Price's writing, composing and playing brilliance has brought him great acclaim throughout the St. Louis Bi-State area and also the nation as Best Director in Singsation's 2nd Annual National Gospel Choir competition where he won 1st place for his originally written piece "The Story of Jesus". He also has received recognition as Songwriter of the Year, Conductor of the Year and Musician of the Year by ZJP Productions. Joseph is a National Musician with the National Convention of Gospel Choirs & Choruses Inc., under the leadership of St. Louis's Own Dr. Marabeth E. Gentry, as well as a musician/member of the Choraleers of St. Louis.
Joseph's life and legacy in the music industry has opened the doors for him to introduce some of the most meaningful experiences in Christian music, including his recordings, "Lord I thank you for these Blessings (My Prayer)" with James Cleveland and Gospel Music Workshop of America, "When the Saints" St. Louis Chapter of the GMWA, "Oh My Soul" Rev. Charles Nicks, "Say a Little Prayer" Zella Jackson Price, "Lord I Surrender" Evylene Tilland and David Peaston, "A Gospel Christmas" Robert Ray and the St. Louis Symphony IN-UNISON Chorus.
Joseph organized the Joseph Price Singer's in 1976, which featured the strong voices of the St. Louis Area, and won local, state and national acclaim. In addition to his work with the Joseph Price singers, he has written over 100 songs and performed with such artists as Patti Labelle, Vanessa Bell Armstrong, Albertina Walker, Edwin and Walter Hawkins, James Cleveland, Charles Nicks, Isaac Douglas, Tuskegee Institute Choir of Alabama and Richard Smallwood. He has written and produced the plays — "God So Loved the Word" and "There was a War in the Heavens" as the former music director of the St. Louis Black Repertory Theater.
The August 2019 release of the album entitled, Pastor Willie Kilpatrick presents Minister Joseph Price and The Prince of Peace recording choir — Do You Know – has already started a big buzz in the gospel music world. The release has received 5 out of 5 stars as reviewed in the Journal of Gospel Music by noted music critic Bob Marovich as he states, "Price demonstrates his skills as a songwriter… with robust choral arrangements, strong soloists and musical support…an exceptional debut album."
Joseph Price has been in music ministry for 58 years, with 23 of those years serving as the Minister of Music at the Prince of Peace Baptist Church and 10 years at The Rhema Church. Serving 20 years under Pastor Norman E. Owens, Jr., and 13 years under Pastor Willie E. Kilpatrick.
Minister Joseph Price rises to the occasion each and every time. Although he has had very humble beginnings, he will tell you in a minute that God has ordered his steps from day one and gives all praises to Him!
---
Choir Director Professor Anita M. Watkins-Stevens
Professor Anita M. Watkins-Stevens ♪ Anita is the Director of Worship and Arts Ministry at the New Sunny Mount Missionary Baptist Church, St. Louis, MO., Reverend Brandon A. Blake, Pastor and Rev. Donald Hunter, Pastor Emeritus. Born and educated in St. Louis, she received early classical music training from the Alleda Ward Wells Music Studio in St. Louis.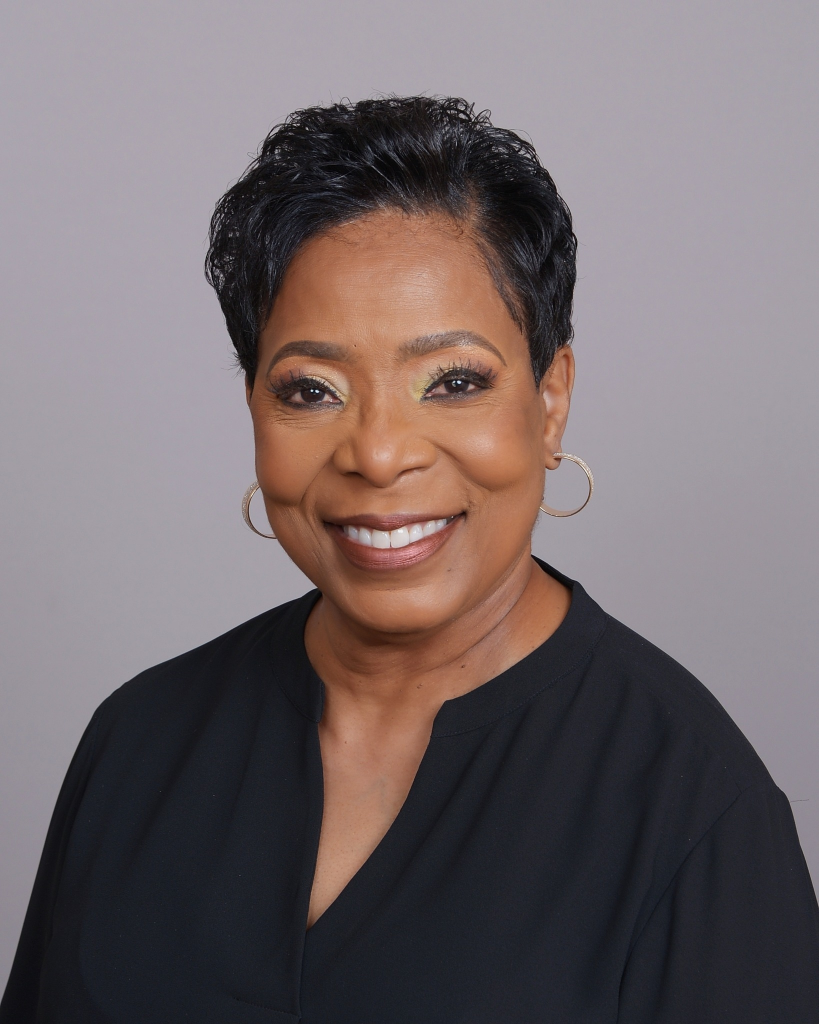 She has earned a Bachelor of Arts Degree in Elementary Education and an Associate's Degree in Music Education from the Harris Teachers College in 1974; additional music studies from Webster University, and University of Missouri-St. Louis, where she received a Master's Degree in Music Education. Anita was an educator teaching middle school students for eighteen years in the Maplewood – Richmond Heights School District. Her area of specialty was seventh and eighth grades English, while Music Ministry served as her second career. After taking an early retirement from the public school system in 1997, ago, she has devoted her complete focus and energy to the Music Ministry in the church, training of young musicians through AWS Music Studio, as well as promoting Christian Education and effective church administration. Musically, she is a workshop clinician, composer, director, musician and orchestral arranger. Anita has conducted numerous music seminars and has been guest director with various choirs throughout the St. Louis area as well as other cities in the United States. Many of her religious works have been performed and recorded by church choirs, in conventions, locally and nationally. Her credits include:
National Baptist Congress of Christian Education, Youth Rally Instructor 1994 – Present
Awarded Roland Carter "Living Legend" Award in Church Music 2016 – Hampton University
Antioch District Leadership School Instructor
Western Baptist Bible College, Music Instructor
National Convention of Gospel Choirs and Choruses/Alumni Chorale Music Cabinet – Dr. Marabeth Gentry, President
Gospel Music Workshop of America Incorporated
Hampton University Ministers' & Choir Directors' Conference – 2002, 2004, 2004, 2006, 2009
The Gospel Symphonic Choir, Music Director – Dello Thedford – Founder
National Baptist Congress, Music Concert Staff, 1988, 1996, 2002, 2005, 2012, 2013, 2017
Guest Composer – In Unison Gospel Christmas Concert, 1998, 2002, 2004 & 2009 St. Louis Symphony Orchestra
Director / CEO – AWS Music Studio – St. Louis, Missouri – 1998 to present.
Adjunct Faculty/Professor – Harris Stowe State University – History of African American Music
The music and church ministry have genetic roots in her family, with her late father, The Rev. Albert D. Stevenson having been a minister, and her late mother, Jennie Stevenson, as a proficient church musician. Two of Anita's brothers are ordained ministers, and two sisters are church musicians. As God would so ordain, the Musical and ministerial gifts are evident in her two children. Her son, Reverend Christopher Watkins is an ordained Minister and recording artist-composer-arranger of Chris & Kyle with True Spirit. He is also the Minister of Music at Central Baptist Church in St. Louis, and daughter, Ms. Sylvia Watkins is an educator in the Riverview School District and a Television Talk Show Host w/ Dynasty Television "Be You-ti-ful w/"Lady Syl"