Sunday, June 18th, 2023 at 2:30 p.m.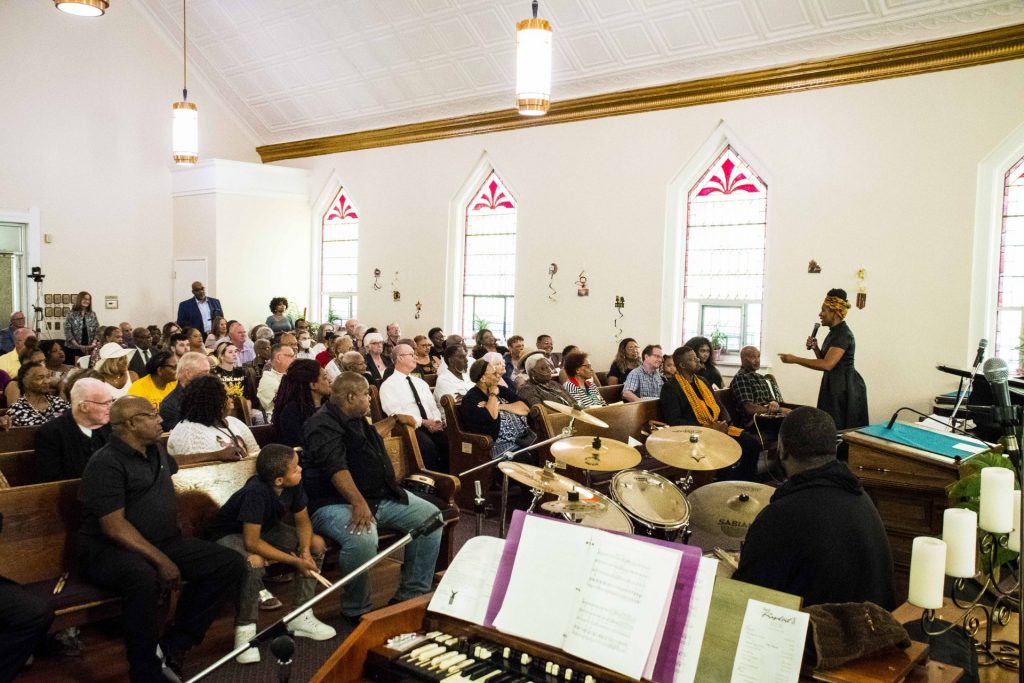 This year we are requesting singers from all the churches in the entire Tri-State Area. Our featured musical clinicians are Minister Malcom Speed, Minister Joseph Prince and Sister Anita Watkins-Stevens, all from the St. Louis area. They are music educators respectively, recording artists and choir directors as well.
The concert will feature songs in 4 specific genres including Classical Anthems, Spirituals, Contemporary Gospel, with original music and Old School Gospel! There will be several songs for all ages and backgrounds.
For those interested in singing, please complete the Choir Sign-Up Form. For those interested in being band members, please complete the Band Sign-Up Form.
Voices of Juneteenth Community Choir rehearsal SCHEDULE
The rehearsal schedule will be May 20th, June 3rd, and 10th from 3:00 PM to approximately 5:00 PM and, if possible, a short run-thru rehearsal on the Saturday afternoon before the concert.
Each participant should make all rehearsals. You will receive a 1 packet of music for your own use. (Please be careful to keep up with your packets, as we may not have many extra copies.)
Please specify if you can read music, you may be called upon to serve as section leaders.
Please see your section leader or choir coordinator ahead of time, should you need to be excused.
Please pray regularly for the choir, our clinicians, and Juneteenth Leadership daily!
Voices of Juneteenth Community Choir
First Baptist Church
739 North 8th Street
Quincy, IL
Sunday June 18th 2022 at 2:30pm