"Making A Difference"
Featuring Entertainment By "The Original Voices" Band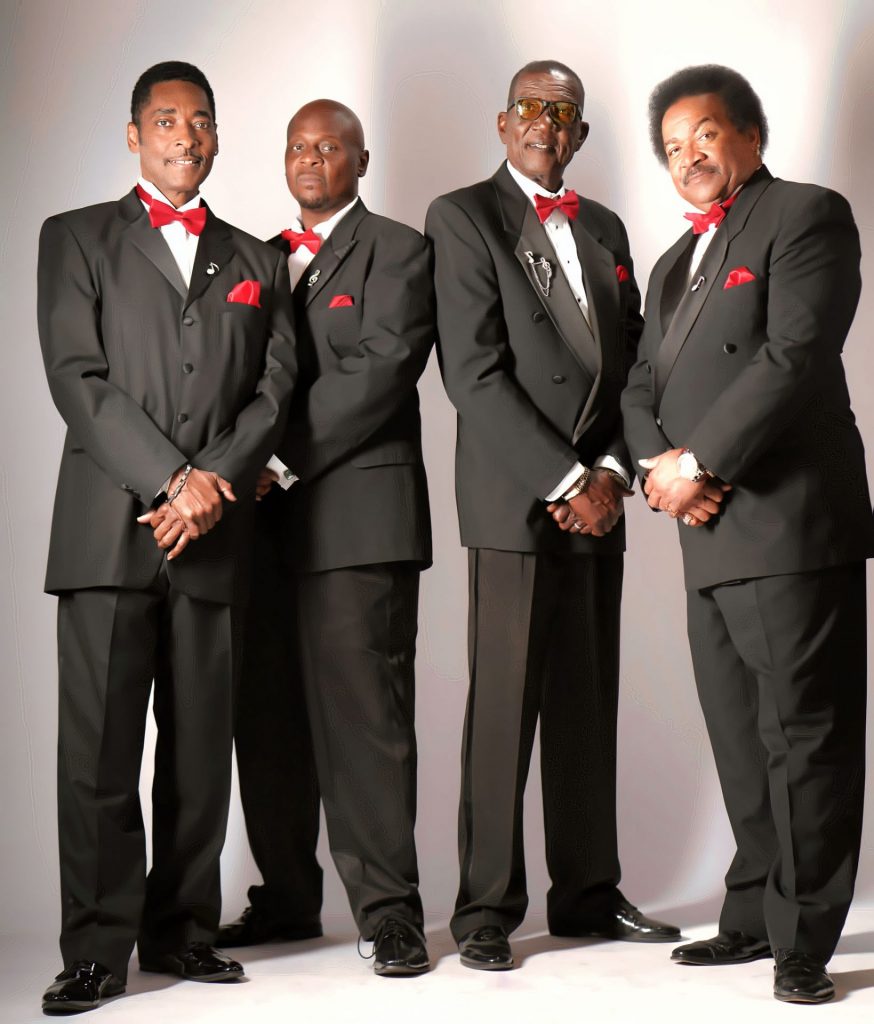 DATE: friday, JUNE 16, 2023
LOCATION: OAKLEY LINDSAY CENTER
300 CIVIC CENTER PLAZA, QUINCY, IL 62301
TIME: 5 P.M. TO 10 P.M.
Please come and join us for an evening of elegance. Ages 12 and up. No door tickets. Feel free to accessorize with Kente theme is you wish.
The evening begins with a meet and greet from 5 to 6 p.m. A delicious dinner provided by JJ's Catering and program from 6 to 7:30.
The evening's entertainment begins at 7:30 p.m. with one of the hottest vocal groups in the Chicago land area, better known as "The Original Voices" taking the stage. This band consists of four talented vocalists, who have come together with more than 25 years of collective performance experience.
If you have any questions, contact Lena Jones at jlena7319@gmail.com
Formal attire is required. No alcohol whatsoever.
The Original Voices
"The Original Voices" is a group of amazing male vocalists from Chicago, Illinois with more than 35 years experience. When they sing it is so sweet to your ears. Their sound is one of a kind. Original group founders Isaac Wooten, Raphael Miles and Devyn Austin were later joined by Ollie Bolds.
Members of The Original Voices have also been a part of Nate Evans Temptations Review.
Isaac Wooten 1st, 2nd Tenor
Raphael Miles 1st, 2nd Tenor and Baritone
Devyn Austin 1st –2nd Tenor- Baritone
Ollie Bolds 1st-2nd-Tenor, Baritone, Bass
This group is electrifying on stage and what a show they will give you. Isaac, Devyn, Raphael, Ollie can give you sweet sounds of Motown, Four Tops, Spinners, Isely Brothers, Whispers, just to name a few of what they can sing. "Oh Yes!"
Members have received "The Black Excellence Award "in 2007-2008 for Outstanding Achievement in (R&B) and the Key to The City of Quincy Illinois June 2022.
The Original Voices members have traveled around the country with standing ovations for an amazing performance. Former members hit national television in 2012 Isaac Wooten, Raphael Miles, formerly of The Voices, has appeared on The Steve Harvey Show twice, and the segment they appeared on is still the most viewed videos on his show.
The Original Voices are currently in the studio working on new music which will be released in 2023.